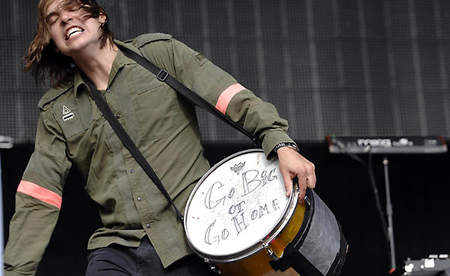 Os canadenses do
Arcade Fire
juntaram-se a
Bruce Springsteen
no palco durante um concerto do músico americano ontem à noite em Otawa. Segundo o Billboard, a banda juntou-se a Springsteen e à E Street Band para tocar três músicas: "
State Trooper
" e "
Born to Run
", do Boss, e "
Keep The Car Running
" do próprio Arcade Fire. Entretanto, a surpresa que o Arcade Fire tinha anunciado no site dedicado ao mais recente álbum já foi revelada: trata-se de um vídeo interativo daquele que poderá ser o novo single de
Neon Bible
- precisamente a canção que dá nome ao álbum. O vídeo pode ser consultado neste
link.