U2 poderá lançar até três álbuns em 2011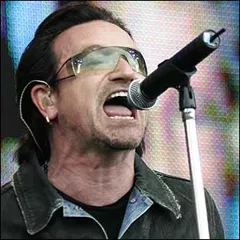 Danger Mouse, produtor e uma das metades do Gnarls Barkley, foi recrutado pelo U2 para produzir o novo álbum da banda, que deverá sair no início de 2011. "Temos cerca de 12 canções gravadas com ele", disse Bono ao site australiano The Age.
O novo disco sucederá  "No Line on the Horizon", lançado em 2009. "Neste momento esse parece ser o álbum que vamos lançar a seguir porque está tudo acontecendo de forma muito fácil", mas segundo o vocalista da banda irlandesa esta não será a única novidade em 2011.
"Os remixes do U2 nos anos 90 eram um verdadeiro tesouro, portanto quisemos fazer um álbum com som de discoteca. Temos um monte de canções", explicou o músico sobre um disco que deverá incluir participações de Will.i.am, RedOne e David Guetta.
A trilha sonora do musical da Broadway "Spiderman", escrita por Bono e The Edge, também poderá ser lançada em disco: "Ainda não convencemos o resto da banda a fazer isso. O Larry [Mullen Jr.] está com dúvidas", disse Bono. 
Além das novidades discográficas em 2011, o público brasileiro terá a oportunidade de assistir aos shows da "U2 360º Tour", provavelmente em Março de 2011. (Blitz)