"London Calling" do The Clash vai virar filme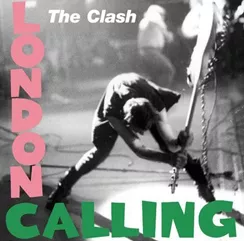 A BBC noticiou que o processo de gravação do álbum "London Calling", do The Clash, vai virar filme.
O baixista Paul Simonon e o guitarrista Mick Jones fazem parte da equipe responsável pela produção executiva deste filme, destinado a relatar como Guy Stevens conseguiu gravar o álbum duplo "London Calling", lançado em 1979. Apesar de publicado no Reino Unido nesse ano, "London Calling" seria considerado o melhor álbum da década de 80 pela revista Rolling Stone.
A produção do filme será realizada por Alison Owen, mãe de Lily Allen e Paul Trijbits, sendo o argumento assinado por Jez Butterworth, conhecido enquanto autor da peça de teatro "Jerusalem", internacionalmente premiada.
As filmagens têm início em 2011, mas ainda não foi divulgado qualquer nome do elenco. (Blitz)