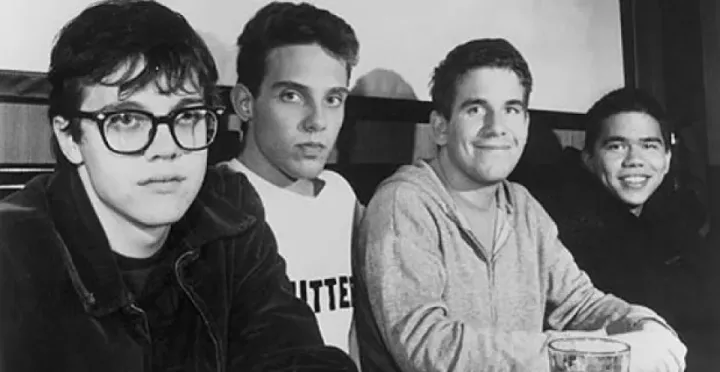 The American band Slint was formed in 1986 in the city of Louisville, Kentucky, by Brian McMahan (vocals, guitar), David Pajo (guitar), Britt Walford (drums, vocals, guitar) and Ethan Buckler (bass). With this lineup, the band released their first album, Tweez (1989), on the Jennifer Hartman label, produced by Steve Albini.
In 1991, with Todd Brashear replacing Ethan Buckler, the band released the subsequently acclaimed Spiderland album on Touch and Go Records. Prior to the release of Spiderland, the band broke up due to McMahan's depression.
Spiderland began to gain notoriety during the 1990s, when it became a reference for two labels created in that decade, post-rock and Math Rock. Despite some sporadic reunions for concerts, Slint has not released any further studio albums.