Xiu Xiu will release new album 'OH NO' in March
Listen to the single "A Bottle of Rum" featuring Liz Harris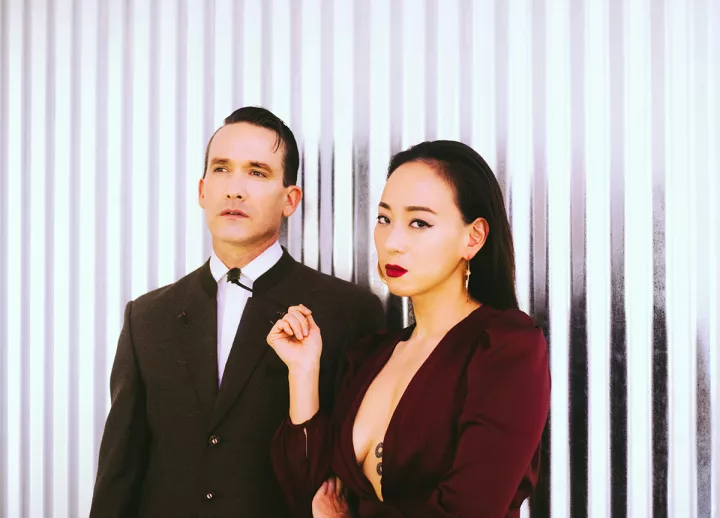 American experimental pop band Xiu Xiu announced the release of their twelfth studio album. OH NO will arrive on March 26th through the Polyvinyl seal.
From that work, the band formed by Jamie Stewart and Angela Seo shared the track "A Bottle of Rum", which has the collaboration on the vocals of Liz Harris of the Grouper projec.
OH NO
This work is described as a "duet album". In addition to Liz Harris, names like Sharon van Etten, Chelsea Wolfe, Twin Shadow, Alice Bag and others permeate the album's songs with their voices.
OH NO also features a cover of "One Hundred Years", a song released by The Cure on the 1982 Pornography album.
Tracklist:
01. Sad Mezcalita Sharon van Etten)
02. I Cannot Resist (Deb Demure)
03. The Grifters (Haley Fohr)
04. Goodbye For Good (Greg Saunier)
05. OH NO (Susanne Sachsse)
06. Rumpus Room (Angus Andrew)
07. Fuzz Gong Fight (Angela Seo)
08. I Dream of Someone Else Entirely (Owen Pallett)
09. One Hundred Years (Chelsea Wolfe)
10. A Classic Screw (Fabrizio Modonese Palumbo)
11. It Bothers Me All the Time (Jonathan Meiburg)
12. Saint Dymphna (Twin Shadow)
13. Knock Out (Alice Bag)
14. A Bottle of Rum (Liz Harris)
15. ANTS (Valerie Diaz)