Novo álbum do Black Lips chega em junho; Mark Ronson colabora na produção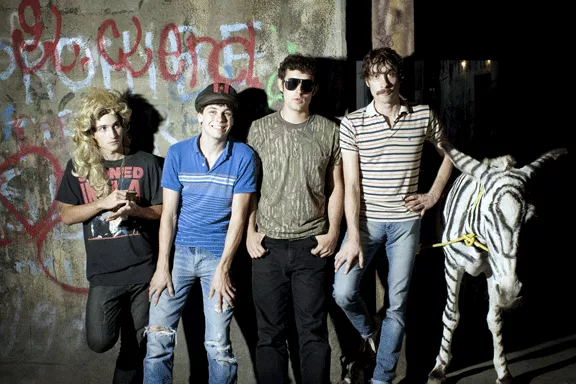 A banda americana Black Lips tem o dia 07 de junho como data prevista para sair o seu sexto álbum de estúdio. O Sucessor de '200 Million Thousand' (2009) tem 'Arabia Mountain' como título e será lançado pela Vice Records.
O novo trabalho da banda tem Mark Ronson e Lockett Pundt – guitarrista do Deerhunter – como produtores. Sendo a primeira vez que o Black Lips tem pessoas de fora produzindo um álbum da banda.
Tracklist de 'Arabia Mountain':
01. Family Tree
02. Modern Art
03. Spidey's Curse
04. Mad Dog
05. Mr. Driver
06. Bicentennial Man
07. Go Out And Get It
08. Raw Meat
09. Bone Marrow
10. The Lie
11. Time
12. Dumpster Dive
13. New Direction
14. Nock-A-Homa
15. Don't Mess Up My Baby
16. You Keep On Running   
A faixa "Go Out and Get It", desse novo disco do Black Lips, já é conhecida e tem vídeo. Veja o abaixo.