Vocalista do Gossip faz dueto com Deborah Harry em novo single do Blondie
O lendário grupo Blondie estreou seu novo single, "A Rose By Any Name", o primeiro desde 2011.
A música é um dueto entre Deborah Harry e a vocalista do Gossip, Beth Ditto, e antecipa o novo álbum do Blondie, "Ghosts Of Download", que ainda não tem data de lançamento.
Em seus últimos shows, o grupo americano estreou algumas faixas que podem estar neste novo trabalho, são elas: I Want to Drag You Around, Make a Way, Take Me In The Night, Rave, Sugar on the Side e Winter.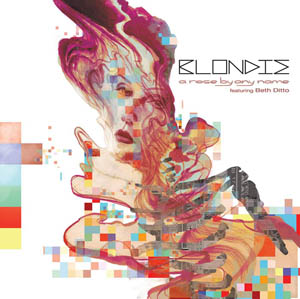 Ouça abaixo "A Rose By Any Name":