Martin Duffy, Primal Scream keyboardist, dies aged 55
Musician suffers head trauma after falling at home in Brighton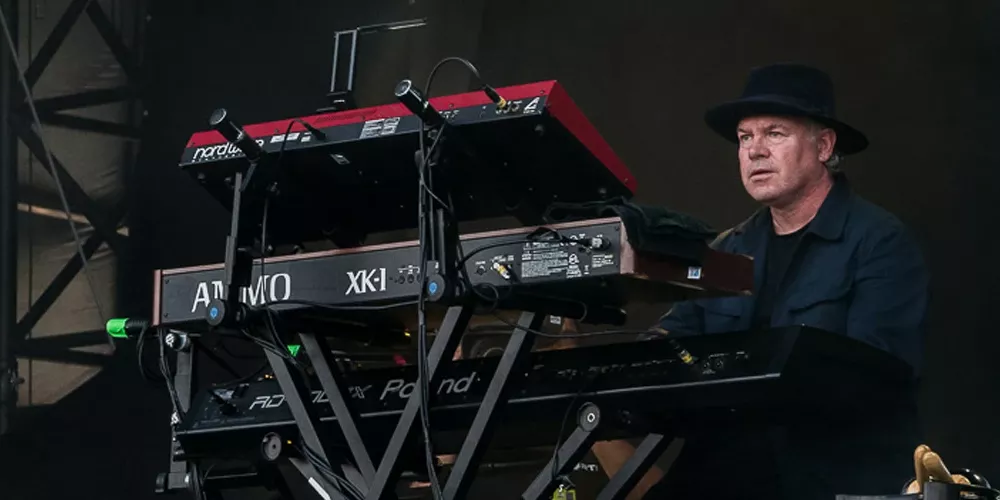 English keyboardist Martin Duffy died last Sunday (18) at the age of 55. The cause of death was a brain injury sustained after a fall at his home in Brighton.
Duffy began collaborating with Primal Scream in 1989. In 1991 he became a permanent member of Bobby Gillespie's band.
On Twitter, Gillespie wrote of Duffy:
Hard to write this. We never know how to speak around death other than polite platidudes. All I want to say is that our soul brother Martin Duffy passed away on Sunday. He suffered a brain injury due to a fall at his home in Brighton. We in Primal Scream are all so sad. I've known Martin since he was a teenager in Felt. He played keyboards on every album of ours from the first to the last. Finally joining the band in 1991. Martin was a very special character. He had a love and understanding of music on a deep spiritual level. Music meant everything to him. He loved literature and was well read and erudite. An autodidact. A deep thinker, curious about the world and other cultures. Always visiting museums in every city we played or looking for Neolithic stones in remote places. Opinionated and stubborn in his views....  Martin was the most musically talented of all of us. His style combined elements of country, blues and soul, all of which he had a God given natural feel for.... Martin was also in possession of a unique wit. He had a swift eye for the absurd, the surreal and the ridiculous. He lived to laugh and play music. He was loved by all of us in the Scream. A beautiful soul. We will miss him.
Martin Duffy was a member of Felt between 1985 and 1989, when the band disbanded. In addition to Felt and Primal Scream, the musician collaborated with The Charlatans, Beth Orton, Paul Weller, Chemical Brothers, among others.