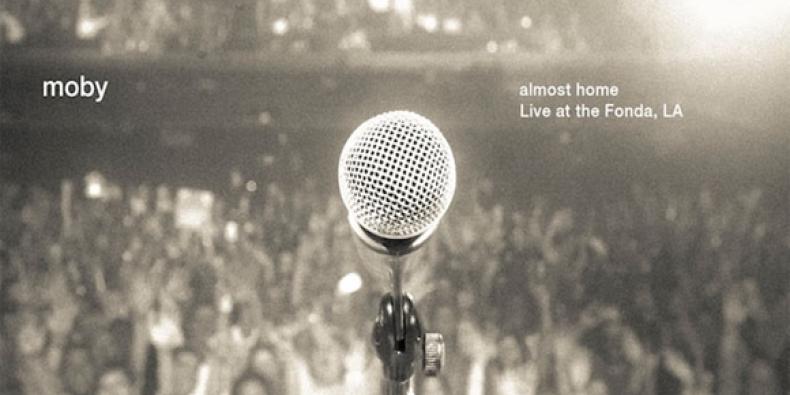 No dia 03 de março Moby lançará "Almost Home. Live At The Fonda, LA", um DVD filmado ao vivo durante os três shows realizados no The Fonda, em Los Angeles, para promover seu último disco, "Innocents".
No DVD aparecem alguns colaboradores do disco, como Mark Lanegan, Skylar Grey e Damien Jurado, além de sucessos como "Go", "Natural Blues" e "Why Does My Heart Feel So Bad?".
Também será vendida uma edição limitada com dois CDs e dois DVDs.
O conteúdo de "Almost Home. Live AT The Fonda, LA" será este:
Everything That Rises 
Saints 
Don't Love Me 
A Case For Shame 
The Last Day 
A Long Time 
The Lonely Night 
Almost Home 
Tell Me 
The Dogs 
The Perfect Life 
Flower 
Why Does My Heart Feel So Bad? 
In My Heart 
Bodyrock 
Go 
Lift Me Up 
Slipping Away (Acoustic) 
In This World (Acoustic) 
Porcelain 
Southside 
We Are All Made Of Stars 
Honey 
Raining Again 
Disco Lies 
Extreme Ways 
Natural Blues 
Feeling So Real 
The Perfect Life (Acoustic Reprise)