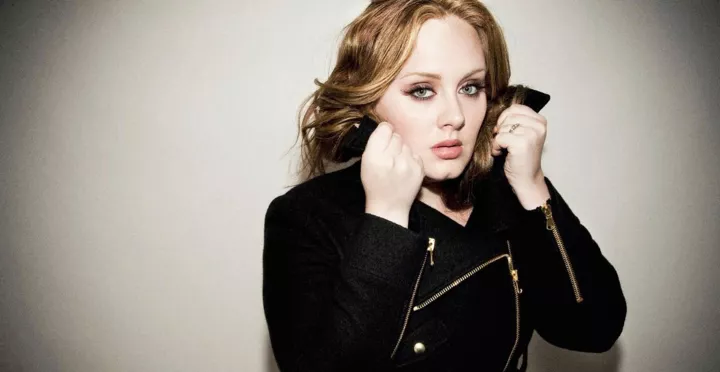 When she appeared in 2007, she was received by the press as "the next Amy Winehouse", in reference to the singer who was causing a stir in pop music at the time. However, Adele put all references aside to become one of the most awarded and critically acclaimed singers between the 2000s and 2010s. Her second album, 21, spent 23 weeks at the top of the British album chart, known as "UK Albums Chart". The record led to the singer winning all six categories that she had been nominated for at the 2012 Grammy Awards, including "Song of the Year", "Record of the Year" and "Album of the Year".
Adele Laurie Blue Adkins was born on May 5, 1988 in Tottenham, North London. As she later revealed, she was always "obsessed with voices" and started singing at the age of four. The song "Hometown Glory", track from the album 19, she composed in 2004 when she was 16 years old.
Label XL Recordings discovered the young singer after a friend posted three of her demos on her MySpace site. In September 2007, Adele signed with XL. 19, the first album came out in January 2008. In the same year, the singer won the "Critics' Choice" category at the BRIT Awards, and the following year, she won the Grammy Awards for "Best Female Pop Vocal Performance" and "New artist".
21, the acclaimed second album, which was released in 2011, brought two big hits that made the singer internationally famous: the singles "Rolling in the Deep" and "Someone Like You". But despite its success, the album tour was cut short after Adele was diagnosed with bleeding from her vocal cords and had to undergo surgery in November 2011.
In October 2012, Adele released a new song, "Skyfall", theme from the movie "Skyfall". Their third album, 25, was announced in October 2015. Preceded by the single "Hello", 25 came out on November 20, 2015.
Singer, songwriter and multi-instrumentalist, Adele keeps a tune in the titles of her albums, putting the age she was when she composed the songs on each album.