Novo trabalho do Flaming Lips traz colaborações de Bon Iver, Nick Cave e Chris Martin
Depois de criar uma canção de 24 horas e gravar com Yoko Ono, o Flaming Lips gravou um disco com diferentes colaboradores que será lançado em comemoração ao Record Store Day.
"
Flaming Lips & Heady Fwends
" incluirá músicas da banda de Oklahoma com artistas como
Bon Iver, Neon Indian, Ke$ha, Nick Cave, Chris Martin, Yoko Ono, Lightning Bolt
e
Edward Sharpe and the Magnetic Zeros
, entre outros.
Estas serão suas canções: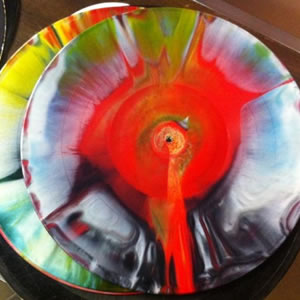 1.- 2012 (Ke$ha e Biz Markie)
2.- Ashes in the Air (Bon Iver)
3.- Helping the Retarded to Know God (Edward Sharpe and the Magnetic Zeros)
4.- Supermoon Made Me Want To Pee (Prefuse 73)
5.- Children of the Moon (Tame Impala)
6.- That Ain't My Trip (Jim James de My Morning Jacket)
7.- You, Man? Human? (Nick Cave)
8.- I'm Working at NASA On Acid (Lightning Bolt)
9.- Do It! (Yoko Ono)
10.- Is David Bowie Dying? (Neon Indian)
11.- The First Time Ever I Saw Your Face (Erykah Badu)
12.- Thunder Drops (New Fumes)
13.- I Don't Want You to Die (Chris Martin)
O disco será lançado em vinil duplo no mês de abril. Wayne Coyne está preparando uma edição limitada que inclui sangue de seus protagonistas.
Ouça abaixo a faixa em parceria com Bon Iver: