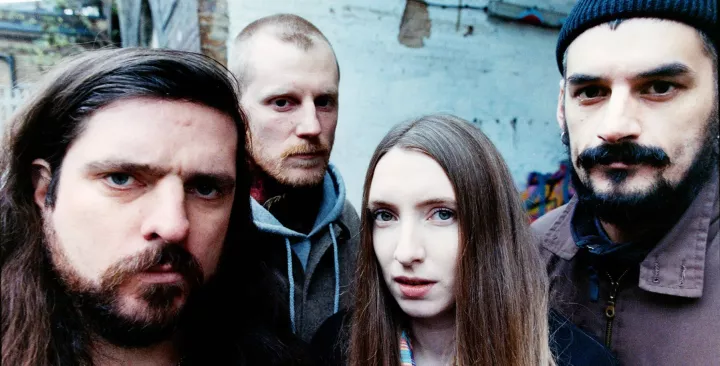 The English band Dry Cleaning was formed in 2018 by Florence Shaw (vocals), Tom Dowse (guitar), Lewis Maynard (bass) and Nick Buxton (drums). With their music rooted in post-punk sound and having Sham's predominantly spoken vocal as its most distinctive feature, the quartet was well-received with their debut album, New Long Leg, released in 2021.
In 2019, the band released a few singles and the EPs Sweet Princess and Boundary Road Snacks and Drinks. These records earned him comparisons to bands like Wire, The Fall, Magazine and Joy Division, and also a 2020 record deal with 4AD, which released the single "Scratchcard Lanyard".
Produced by John Parish (better known as a collaborator with Pj Harvey), New Long Leg arrived in April 2021. Also in that year, Dry Cleaning collaborated with the compilation Bills & Aches & Blues, in which several 4AD artists cover other songs. bands in the label's 40-year history. The quartet contributes a version of the song "Oblivion" by Canadian artist Grimes.
The band released their second album, Stumpwork, in 2022.