Fiona Apple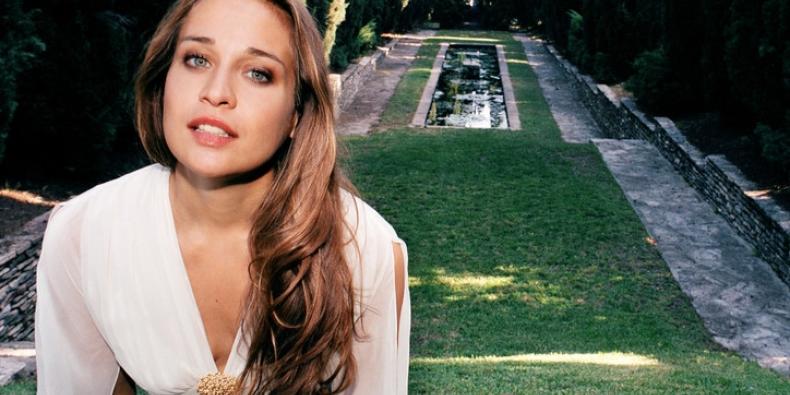 Bringing together elements of alternative rock and jazz, American singer-songwriter Fiona Apple has gained a legion of fans since the release of her debut album, 'Tidal', released in 1996.
Fiona Apple McAfee Maggart was born on September 13, 1977 in New York City. As a child, she started musical training, learning to play the piano. Her music career started at age 17, when she recorded a demo tape and distributed copies to some record labels. In 1995, Fiona Apple signed with Sony Music and started working with producer Andrew Slater on the first record.
'Tidal' was critically acclaimed and commercially successful. The controversial video for the track "Criminal" also helped to draw attention to the then-new singer. The video clip was classified as inappropriate for minors and accused of inducing young people to anorexia.
Her following albums - 'When the Pawn Hits the Conflicts He Thinks Like a King...' (1999), 'Extraordinary Machine' (2005) and 'The Idler Wheel...' (2012) - are also critically acclaimed , although they did not achieve the same commercial success as ''Tidal'.
The entire title of ''When the Pawn Hits the Conflicts He Thinks Like a King...' is a 90-word poem covering most of the cover, over a photo of the singer.
'Extraordinary Machine', Fiona Apple's third album came out in 2005, after a long hiatus. This record was originally recorded in 2002 with producer Jon Brion to be released the following year. However, it was speculated at the time that Sony rejected this work because it found it anti-commercial. Between 2004 and 2005, Fiona Apple re-recorded the songs for 'Extraordinary Machine' with producers Mike Elizondo and Brian Kehew.
Received with positive reviews, 'The Idler Wheel Is Wiser Than the Driver of the Screw and Whipping Cords Will Serve You More Than Ropes Will Ever Do', the singer's fourth album was released in June 2012. The singer returned with a new album in 2020, when he released 'Fetch the Bolt Cutters'.