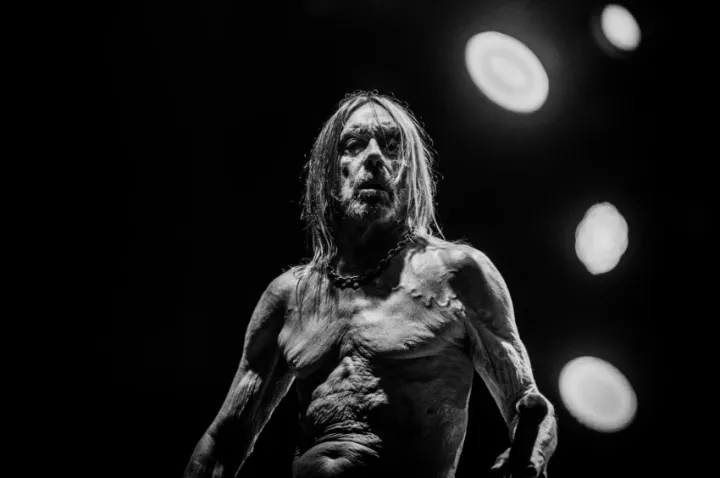 American James Newell Osterberg, who would later be known as Iggy Pop, was born on April 21, 1947 in the city of Muskegon, Michigan. In the early 1960s, Osterberg, who was attracted to the blues, started playing drums and formed his first band, Iguanas, with schoolmates in the city of Ann Arbor. It was at this time that he earned the nickname Iggy.
In 1967, influenced by the Chicago blues and bands The Sonics, MC5 and The Doors, he formed with Ron Asheton (guitar), Scott Asheton (drums) and Dave Alexander (bass) The Stooges.
After The Stooges split in 1974, Iggy Pop started his solo career. His first two albums, The Idiot and Lust for Life, released in 1977, were produced by David Bowie.
Within the series of albums released by Iggy Pop, Brick by Brick (1990) stands out, an album that brought the hit "Candy", a duet with Kate Pierson (The B-52's).
In 2016, the artist released Post Pop Depression, an album made in partnership with Josh Homme (Queens of the Stone Age), with collaborations by Dean Fertita (Queens of the Stone Age, The Raconteurs, The Dead Weather) and Matt Helders (Arctic Monkeys). Free, his 18th album, arrived in 2019. In early 2023, Iggy released Every Loser.