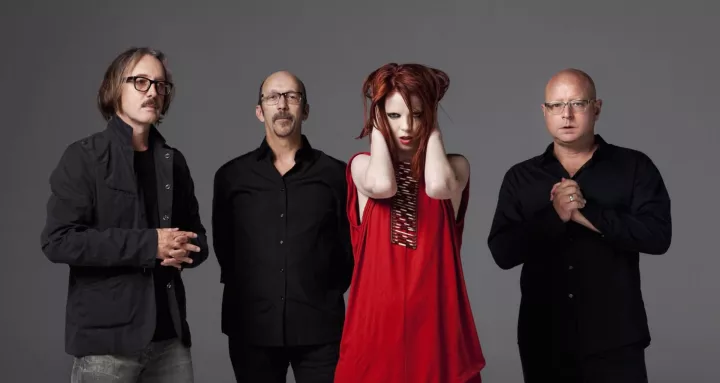 In the early 1990s, producer Butch Vig had acquired superstar status. In addition to the Nevermind phenomenon, Nirvana's successful album, he also produced albums like Gish (The Smashing Pumpkins), Dirty (Sonic Youth), Bricks Are Heavy (L7), Siamese Dream (The Smashing Pumpkins), Betty (Helmet), among others that stood out in the first half of that decade.
From that status Garbage was born, a group that started in 1993 in a jam session bringing together Vig (drums, percussion) and producers Duke Erikson (bass, guitar, keyboards, percussion) and Steve Marker (guitar, keyboards). The following year, they hired Scottish Shirley Manson (vocals, guitar), after seeing her on TV performing with a band called Angelfish.
With Curve, My Bloody Valentine and Lush as some of the references for his music, but with a more pop sound, in 1995 Garbage released his debut album, the same name. The album featured radio hits "Queer", "Only Happy When It Rains" and "Stupid Girl".
After the success of their debut album, the band released their second album, Version 2.0, in 1998. In 2001, Beautiful Garbage came out, an album with a more diversified style and more melodic songs, featuring influences from 1960s and new women's groups. wave.
Bleed Like Me, Garbage's fourth album, came out in 2005, featuring the single "Why Do You Love Me".
After a long hiatus, the band returned with a new album, Not Your Kind of People, in 2012, the fifth in the group's trajectory. In 2016, a new work, entitled Strange Little Birds, was released. Their seventh studio album, titled No Gods No Masters, was released in 2021.