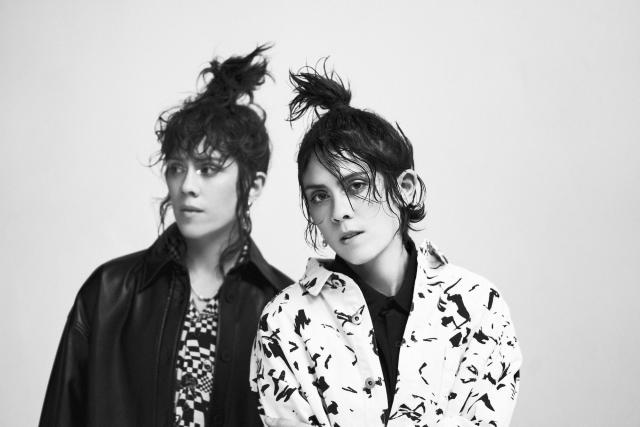 Tegan and Sara is a Canadian indie pop band formed in 1995 by twin sisters Tegan Rain Quin and Sara Keirsten Quin, born on September 19, 1980 in Calgary, Alberta. Both play guitars and keyboards. Their first album, Under Feet Like Ours, came out in 1999 independently under the name Sara and Tegan. Soon after, they changed the name to Tegan and Sara, because it was easier to pronounce, and the album was edited with the new name.
In 2000, the band toured with Neil Young and then with the Pretenders. Later that year, the band released their second album, This Business of Art, on Vapor Records, Neil Young's label. Then came If It Was You (2002) and So Jealous (2004). The song "Walking with a Ghost", from the So Jealous album, was covered by The White Stripes in 2005 on the Walking with a Ghost EP.
Tegan and Sara released the 2007 album The Con, co-produced by Chris Walla of Death Cab for Cutie. Walla also co-produced the Canadian band's next album, titled Sainthood and released in 2009. Heartthrob, the duo's seventh album, came out in January 2013. A new work, titled Love You to Death, was released in 2016. Then the duo released Hey, I'm Just Like You (2019) and Crybaby (2022).