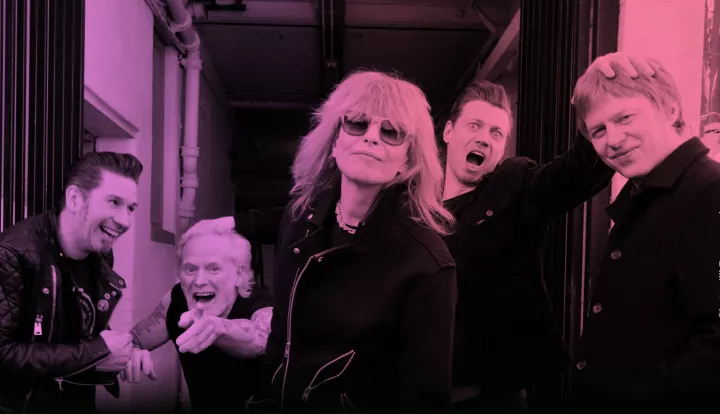 Focused on the figure of vocalist and guitarist Chrissie Hynde, The Pretenders emerged in the late 1970s associated with post-punk and new wave styles. The band scored some memorable hits in the history of 1980s pop music, such as "Message of Love", "Back on the Chain Gang" (1982), "Middle of the Road" (1983) and "Don't Get Me Wrong ".
American from Akron, Ohio, and resident in London, Hynde formed the group in 1978 with James Honeyman-Scott (guitar, backing vocals, keyboards), Pete Farndon (bass, backing vocals) and Martin Chambers (drums, percussion, backing vocals). "Brass in Pocket", a single released in November 1979, reached number one on the UK music chart in January 1980, when the self-titled debut album came out. Pretenders II, the second album, was released in August 1981.
In 1982, Pete Farndon was fired from the band due to drug abuse. That same year, Honeyman-Scott died of heart failure caused by cocaine use. The following year, Farndon was found dead in a bathtub. The musician drowned after a faint caused by the use of heroin.
With only Chrissie Hynde and Martin Chambers as original members, Pretenders released in 1984 the album Learning to Crawl, which brought the hits "Middle of the Road" and "Back on the Chain Gang".
During the recording process of the album Get Close, released in 1986, Martin Chambers left the band. The musician would return in the 1990s to the formation of the group.
In the 1990s, Pretenders released the Packed! (1990), Last of the Independents (1994) and Viva el Amor (1999). In the following century the albums Loose Screw (2002), Break Up the Concrete (2008), Alone (2016) and Hate for Sale (2020) came out.