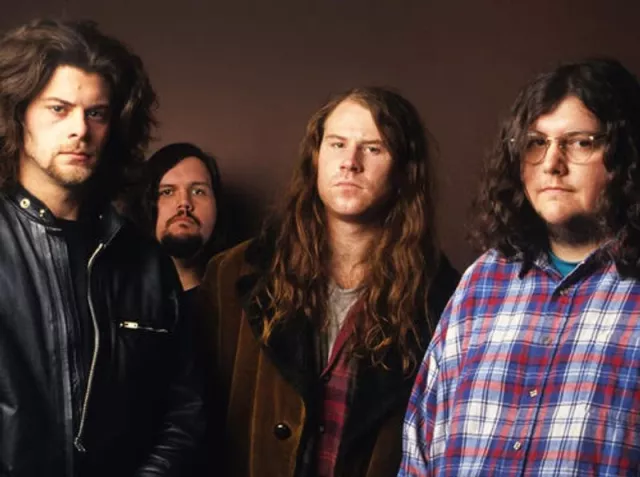 Screaming Trees was formed in Ellensburg, near Seattle, Washington, in 1985, by friends Mark Lanegan (vocals), Van Conner (bass), Gary Lee Conner (bass) and Mark Pickerel (drums). Emerged within the American underground rock of the 1980s, the band became evident in the early 90s, when it was associated with the grunge movement. The song "Nearly Lost You" from the great album Sweet Oblivion, was his main hit, being included in the soundtrack of the movie "Singles", which also featured songs by Mudhoney, Smashing Pumpkins, Soundgarden and Pearl Jam.
In 1986, the band released their first album, Clairvoyance, on the Velvetone Records label. The band's sound was characterized as a mixture of sixties psychedelia with aggressive rock from the west coast of the United States. The next three albums (1987's Even If and Especially When, 1988's Invisible Lantern, and 1989's Buzz Factory) were released on SST Records.
In 1990, Mark Lanegan released his first solo album, The Winding Sheet, which features guest appearances by Jack Endino, Kurt Cobain and Krist Novoselic. In 1991, already on a major label, in this case Epic, the band released their fifth album, Uncle Anesthesia. Later that year drummer Mark Pickerel left the band, being replaced by Barret Martin. In 1992, Screaming Trees released the aforementioned Sweet Oblivion, which features the songs "Butterfly", "Dollar Bill", "Shadow of the Season", "Winter Song" and "Nearly Lost You".
The album Dust was released in 1996. In 2000, its members announced the end of the band. In 2011, drummer Barrett Martin released the album Last Words: The Final Recordings on his Sunyata Records label, bringing together the last recordings of the group, made between 1998 and 1999 in the studio of Pearl Jam guitarist Stone Gossard.
Mark Lanegan died aged 57 on February 22, 2022. The following year, Van Conner died aged 55 on January 18.